We took Tuesday off from school to experience the magic of the crème de la crème of fashion: Paris Haute Couture Fashion Week. We were invited to see the show of Stéphane Rolland. Along with being Cheryl Cole's favorite designer, he just so happens to be the newest member of Haute Couture, a group of 11 exclusive to the best designers such as Chanel, Givenchy and Dior. Knowing we would arrive in Paris earlier than the show and that Chanel would be showing earlier that day, we decided to pop over and take a peek at Karl's most precious invitees and we WERE NOT disappointed by any means. It was fabulous chaos, just like how it should be.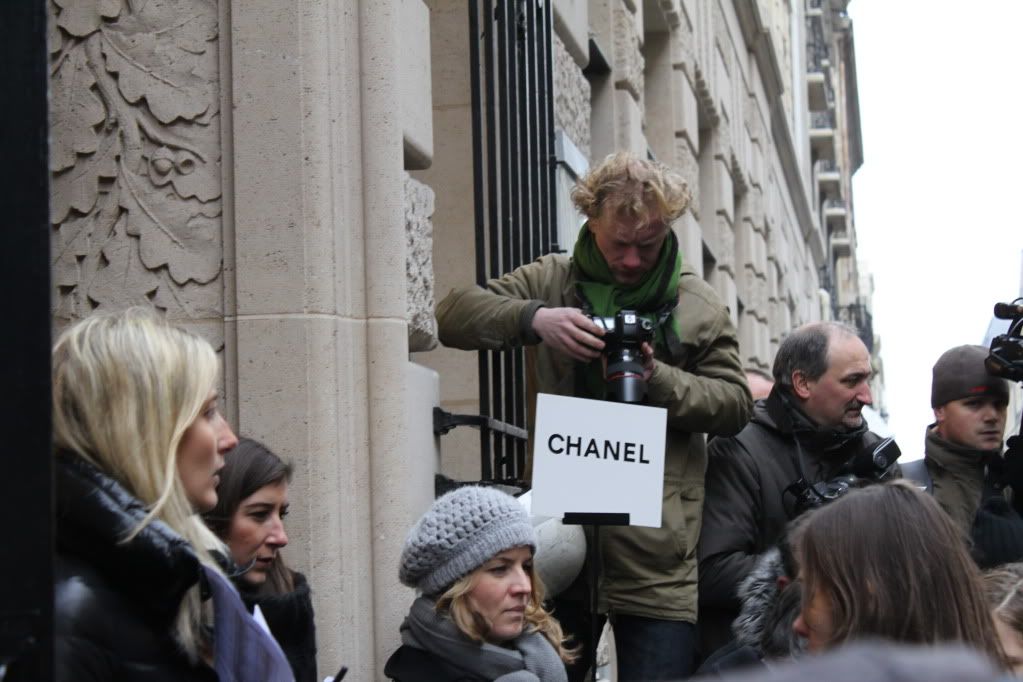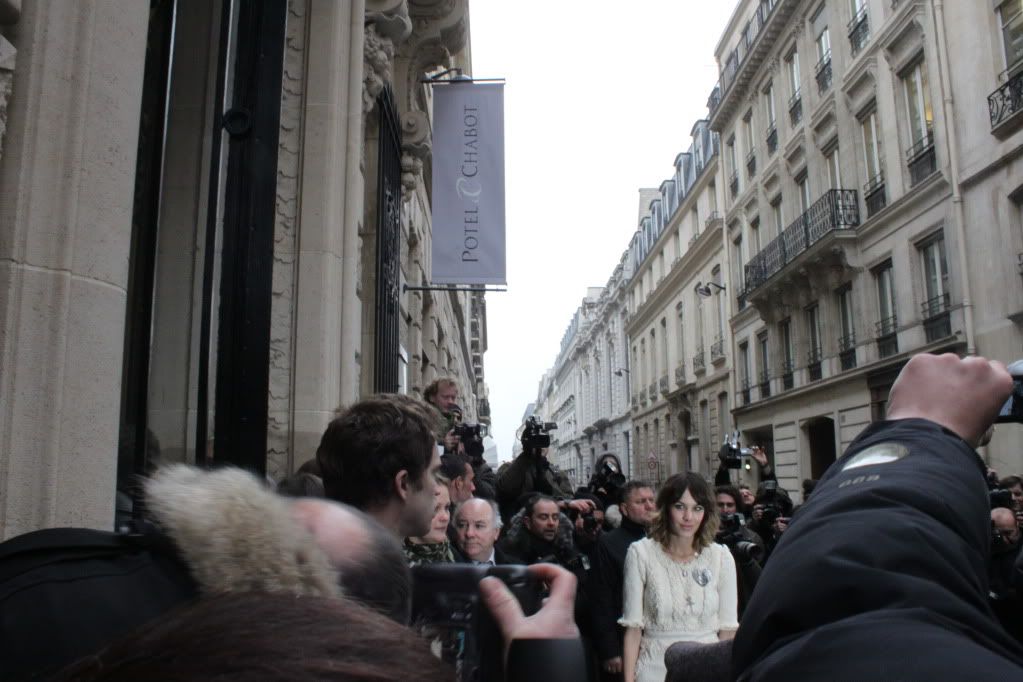 Style icon

Alexa Chung

outside of Chanel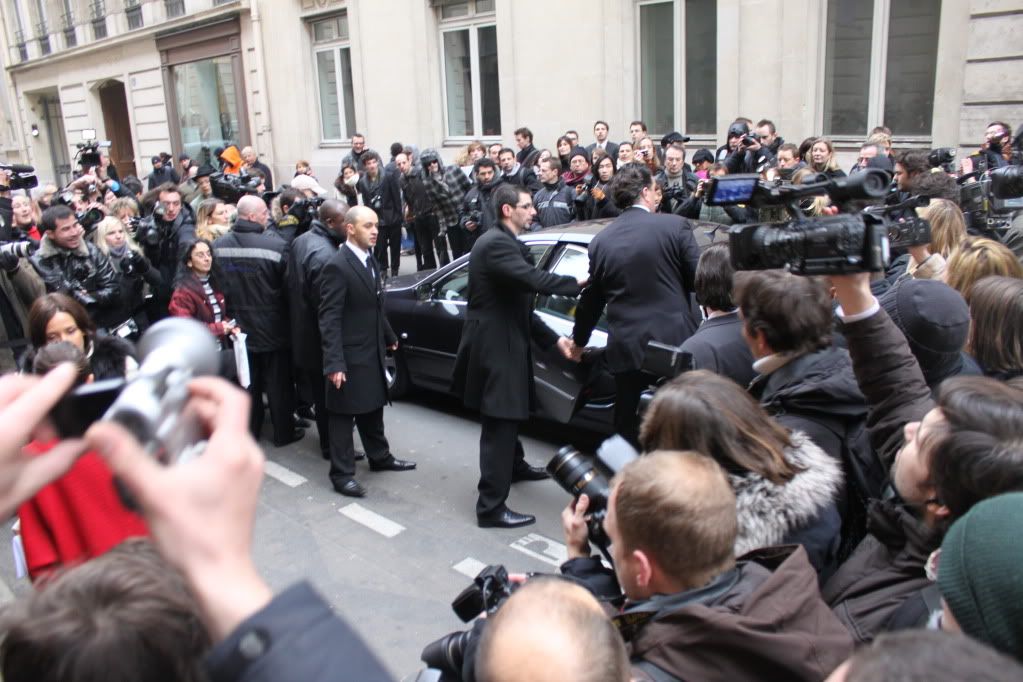 Stéphane Rolland's show, on the other hand, was much more demure. Located at Cité de l'Architecture et du Patrimoine, it was elegant, yet modern with his voluminous dresses and sharp-shouldered jackets. One of his most eye-catching look was a long white frock with a splash of black lacquer on the pocket. It was almost as if the model had midnight black nail polish leaking from her fingertips. Reports say that he worked with a chemist in order to perfect the layers of color. We also adored his closing piece: a sweeping white gown with laser cut pieces of plastic carefully sewn on to give it a 3D futuristic look that left everyone speechless.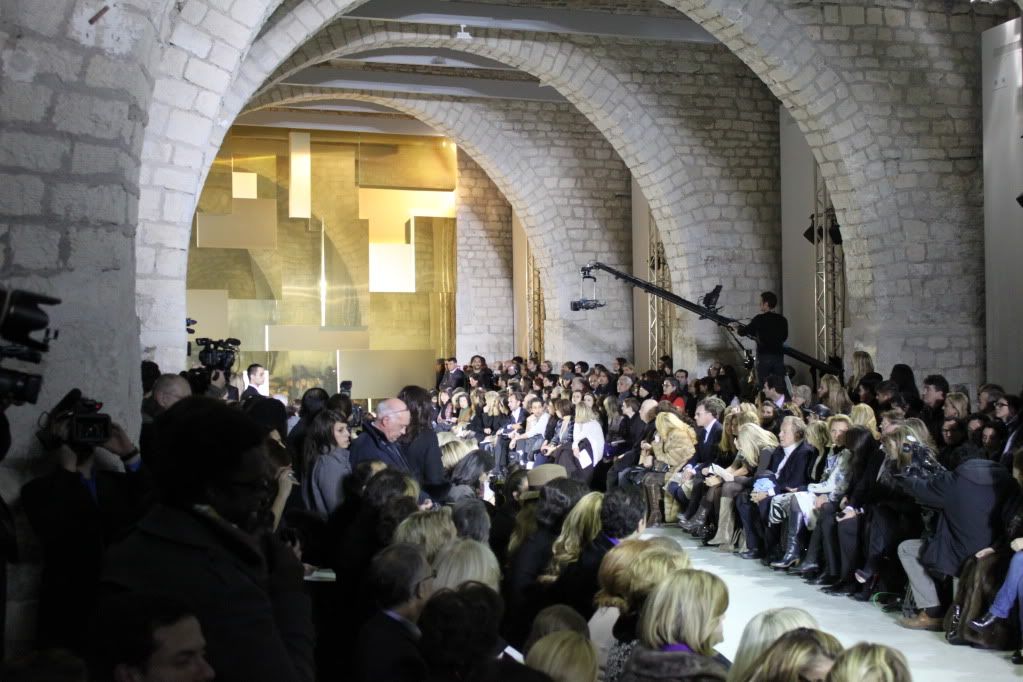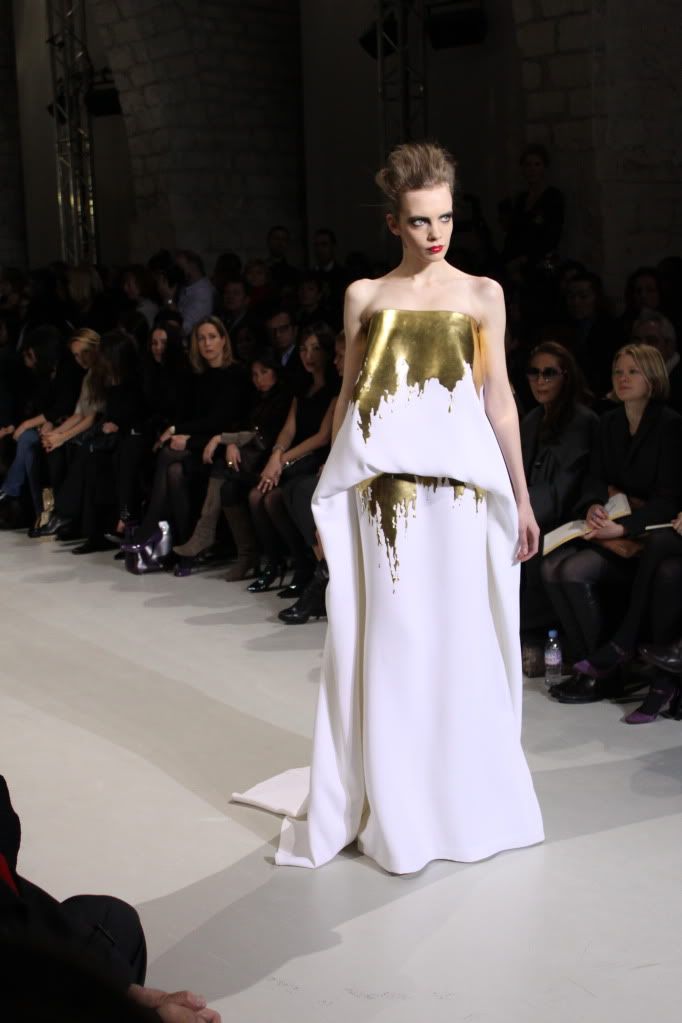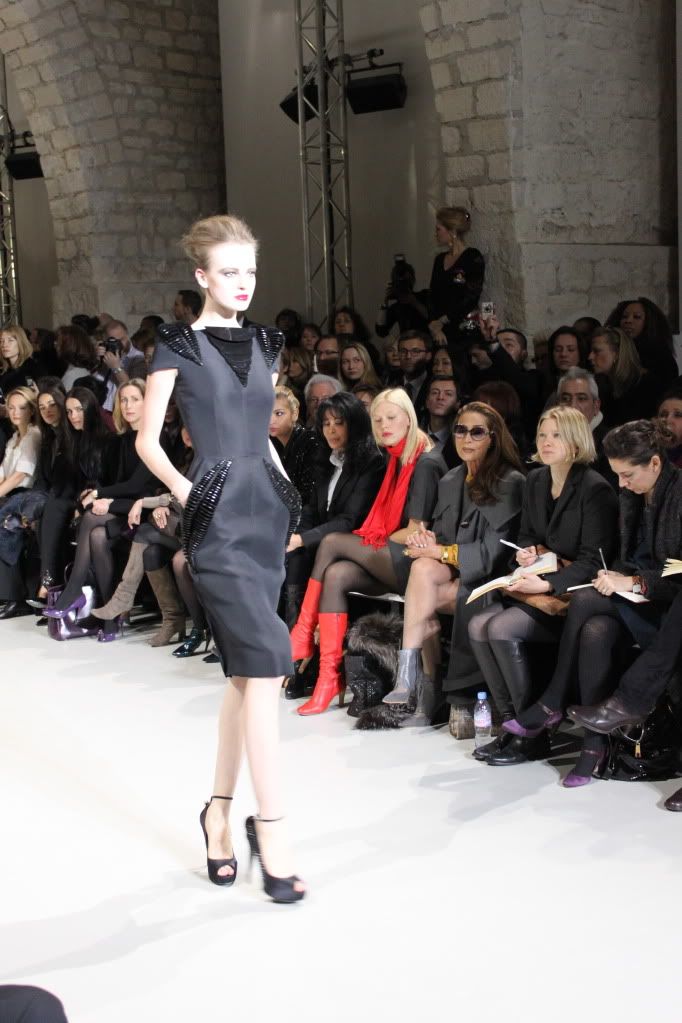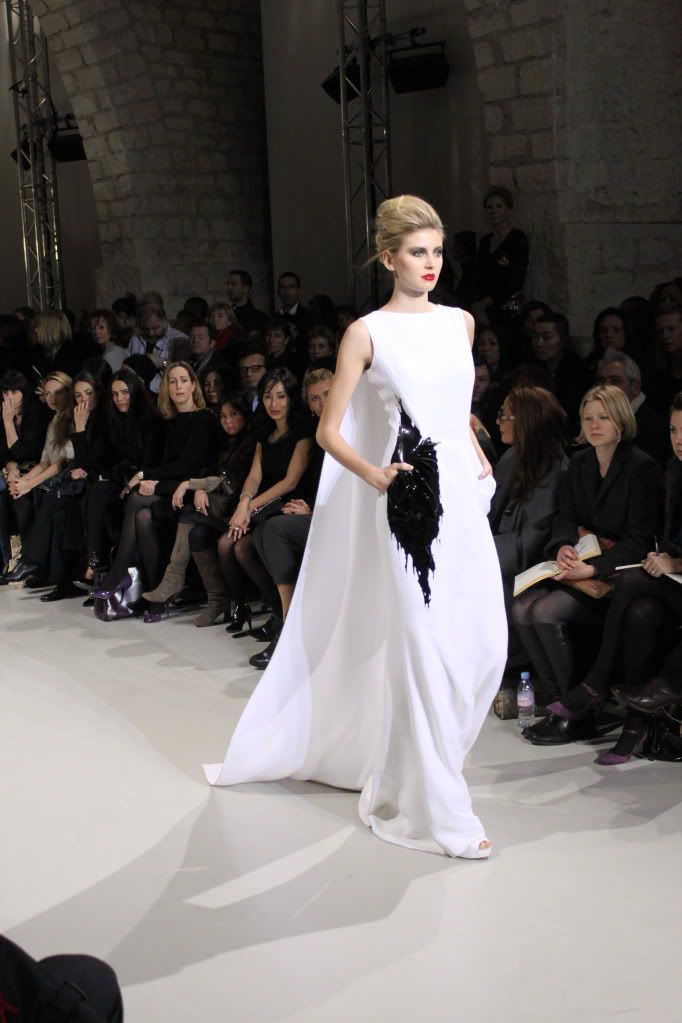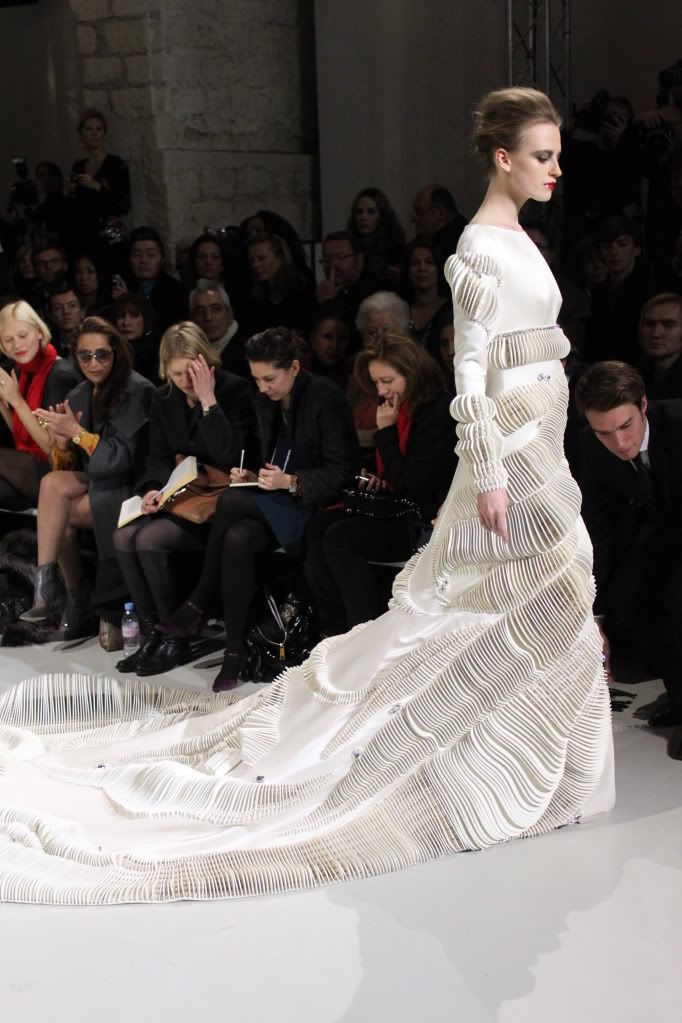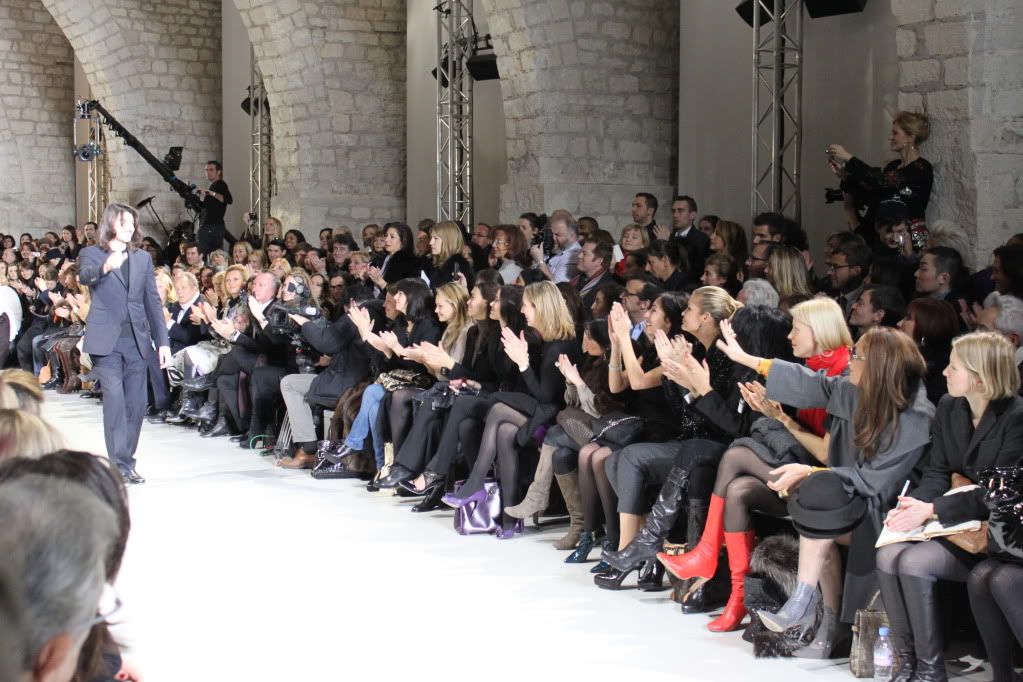 Stephane successfully managed to bring modern flair to his always timeless pieces. This year, Chanel, too, favored a more modern and young approach to his collection. With the coming of 2010 brings new trends to these decade-old fashion houses. The change is refreshing, though one thing never gets old. The papparazzi surrouding Rue Cambon will always exist, and it will inspire us to work our asses off until we ourselves one day hold those Coco Chanel invitations we saw Alexa Chung and Tavi Gevinson arrive with.
Until Wednesday,
Your Editors
Rebecca&Maddy