Time Out with Olivia Lopez


If you've been on
Lookbook.nu
, you've most likely come across the profile of high school senior Olivia Lopez. She's one of the most hyped users on the site today and it's not hard to see why. We can't get enough of her spunk, and her quirky and always refreshing style always sharply contrasts with her laid-back Southern Californian roots. This
model/blogger extraordinaire
was first photographed when she was 13, and quickly received numerous inquiries to model for clothing companies soon after. Despite her tiny frame, by the time she was 14 she already started modeling for Hellz Bellz, Spanish Moss Vintage, Peeps.org, and Miss Wax Jewelry. She created her Lookbook when she was 16, and the rest is history...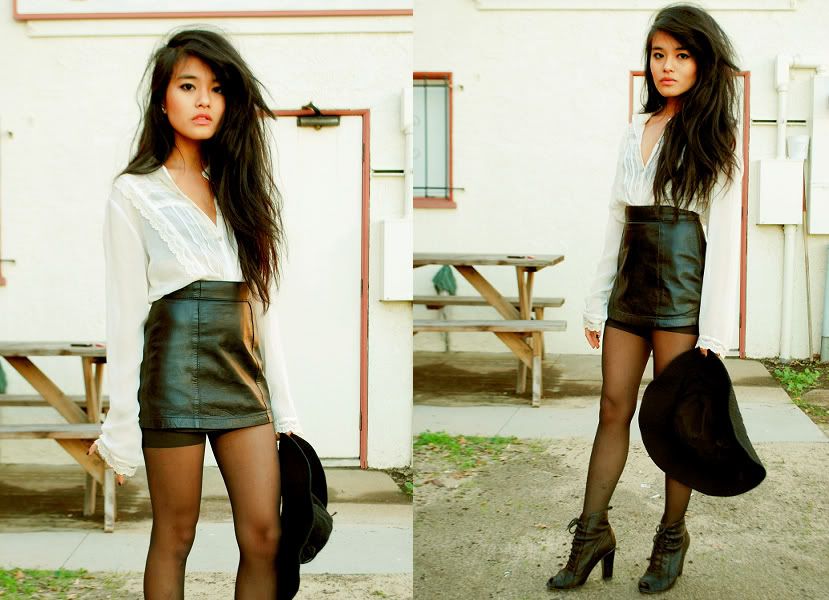 La société de mode: OK. So you're a model. What do you eat? Do you try to stay healthy to maintain your tiny frame by exercising, or are you one of those lucky b*tches that was blessed with a fast metabolism?

Olivia Lopez:
I'm blessed with a very fast metabolism! I have horrible eating habits, I snack in the middle of the night, eat fast-food almost everyday (fried and spicy chicken are my favorite) and eat from 3-6 meals depending on my mood and schedule. On the otherhand I eat salads and take vitamins daily. l used to take 4-hour dance classes before it conflicted with my schedule...
LSDM: Being Filipino, what do you think about the lack of Asian models in the industry?
OL: I think Asian models are under-represented in the high fashion industry, (although there are always the rare arch-type Chinese or Korean model) more often that not the industry lacks representation of other Asian/Pacific Islander ethnicities.
LSDM: You obviously have impeccable style. So tell us, where do you shop?
OL: My favorite designers at the moment are Chloe and Christian Dior's Spring 2010. Some of my favorite brands are my friend's lines: American Gold by Spanish Moss Vintage, RAP by Valery Campbell, Cheap Monday, Dolce Vita and Erin Wasson for RVCA.
LSDM: From who do you draw your fashion inspiration?
OL: I draw fashion inspiration from people whose style aren't too construed and thought out-everyday people with confident swagger. Most of my fashion inspiration comes from music and film- from Julian Casablancas, Debbie Harry, Breakfast at Tiffany's, Rear Window with Grace Kelly, Almost Famous, The Virgin Suicides to Moulin Rouge and Zooey Deschanel!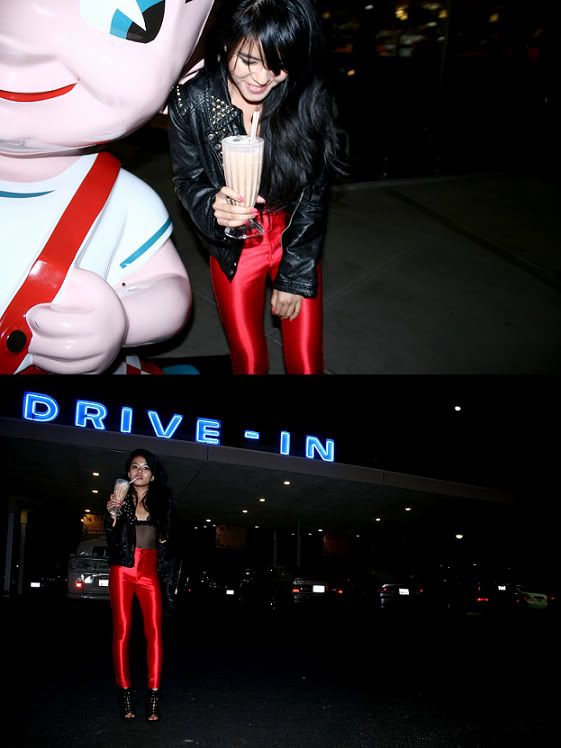 LSDM: If you could raid any celebrity's closet, who would you choose?
OL: Jameela Jamil and The Olsens. They have impeccable style
LSDM: What are your favorite hotspots in L.A.? What do your friends think of your succeses, are most of your friends also in the fashion industry?
OL: For shopping I suggest visiting Melrose on Sundays (specifically for the Fairfax swapmeet, Wasteland, Slo, and Jet Rag parking lot dollar sales) and Space 1520. For nightlife I like going to Bardot in Hollywood and Freak City (my friends' venue) on Sunset. Many of my friends are also in the fashion industry which is always a plus!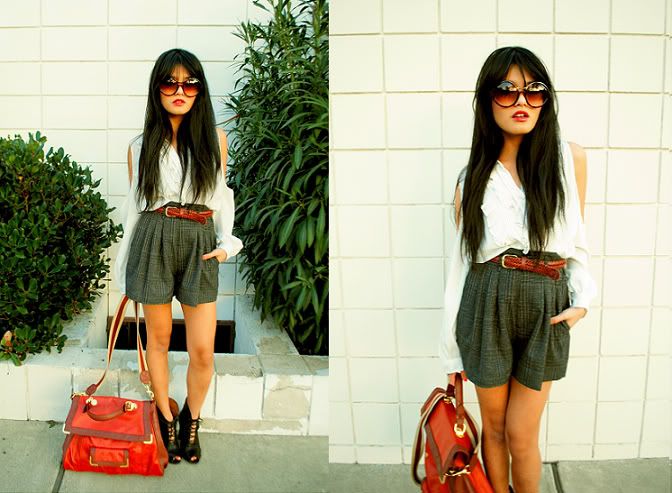 LSDM: What are your plans after high school / do you plan on working full-time in the industry?
OL: My plans after high school include leaving home to go to college! I want to study Political Science, International Business and English/Literature. At the moment my fashion pursuits are a hobby, but if given the opportunity I would love to become a part of a major fashion publication powerhouse.


LSDM: Do you see yourself staying in L.A.?
OL:

I'd actually love to move to

San Francisco

when I'm older.

I love the windy weather, the environmentally conscious atmosphere and its historical significance in the world! Having an affinity for American classics only reinforces my desire to live there.
LSDM: And as always, any last words / advice?
OL: Be your own muse. Dress to impress....yourself!


Bisous,
Rebecca&Maddy
P.S. Check out our
Teen Vogue
feature! We nearly died.