Society Update: Mercedes-Benz Berlin Fashion Week A/W 2010


Germany's Next Top Model
's Fiona Erdmann
As first time visitors to Berlin for the Mercedes-Benz Berlin Fashion Week, we were immediately blown away by the evident energy and passion for fashion in the city. In comparison to other fashion weeks, Berlin is cool, new, edgy and trendy. Milan, Paris, London and New York are well-established fashion events, but, as Berlin Fashion Week designer Anja Gockel said, "Established means no big surprises, and no big surprises means boredom." There was certainly no boredom at the Mercedes-Benz Berlin Fashion Week. The progression of fashion in this city is exciting and explosive. Although it would be truly impossible to convey everything we experienced, here's a little sample into our jam-packed schedule in Berlin.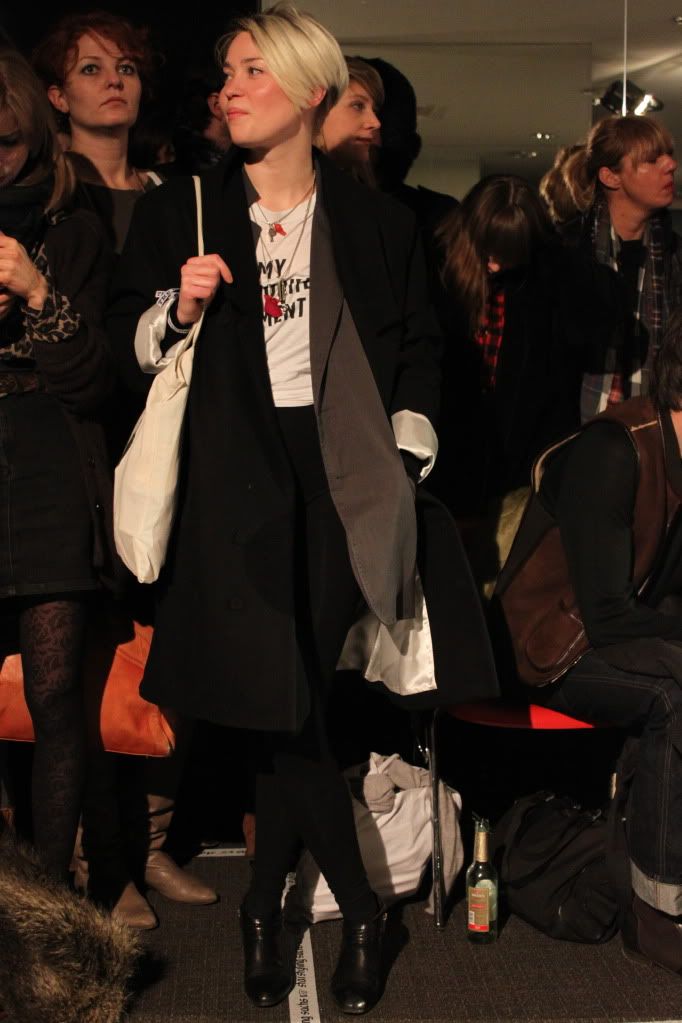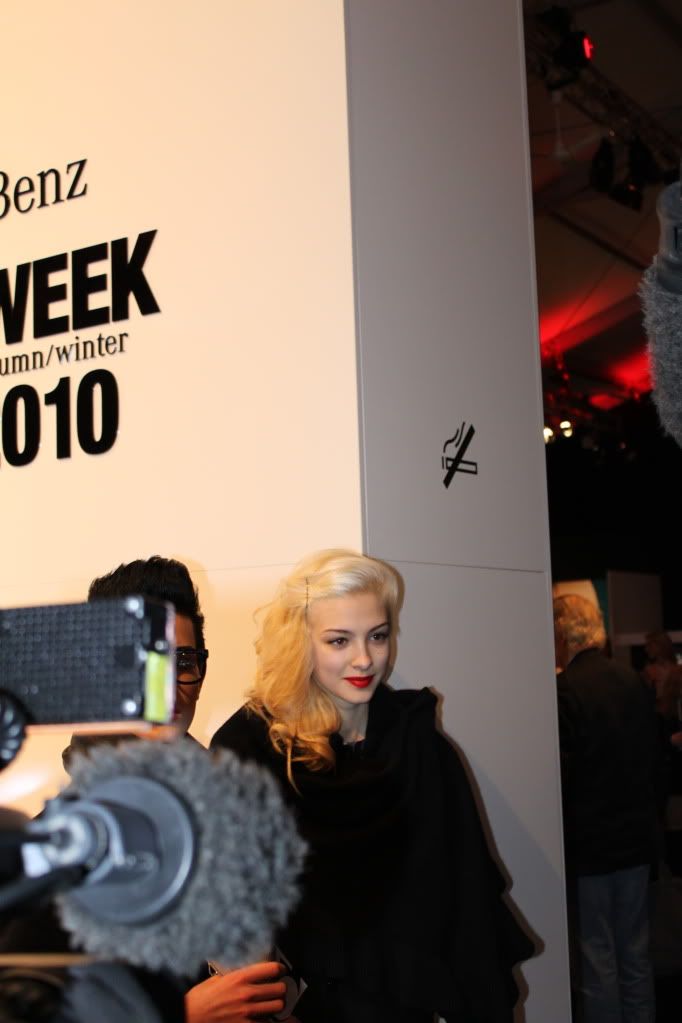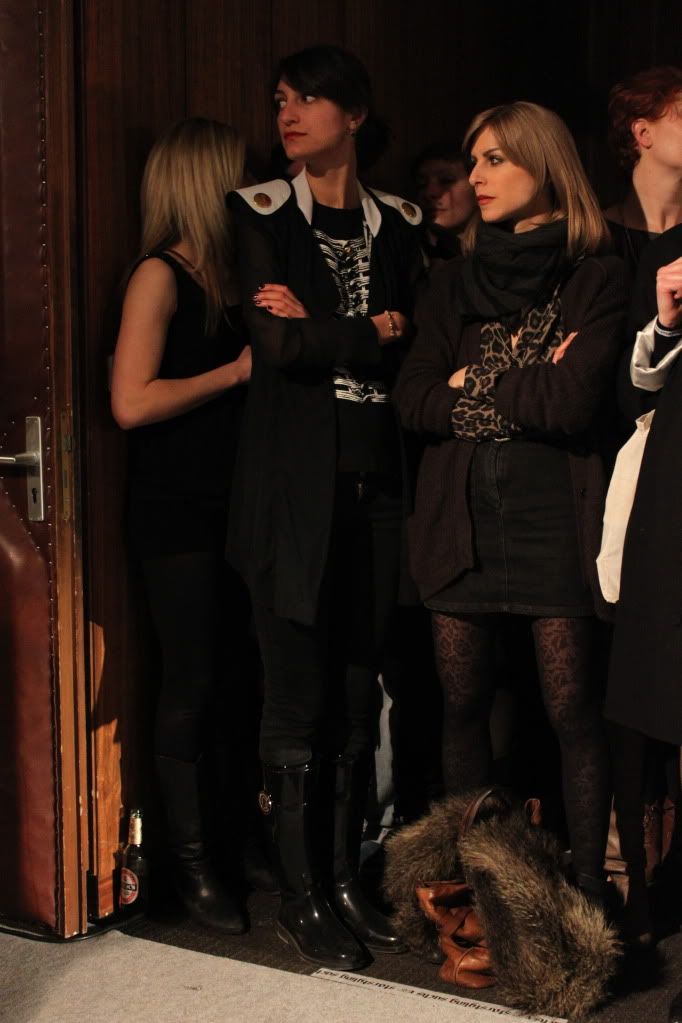 9:00 Arrival at Bebelplatz: Mercedes-Benz Fashion Week Tent / Press Lounge


The press lounge at Fashion Week was modern and lively – encompassing everything that Berlin and Mercedes-Benz represent. As the celebrity guests and fashionistas piled in, the cameras staggered to snap photos red carpet photos. The Mercedes-Benz toy car stand and the ladies handing out free diet Coke were some of our favorite features. DHL dresses made from cardboard boxes and the Maybelline make-up demonstration stands were other fun additions.

10:00
Anja Gockel show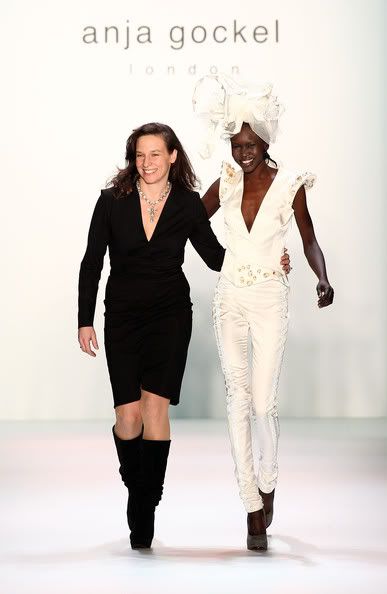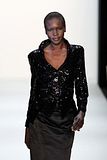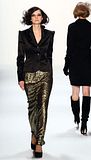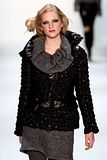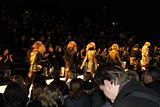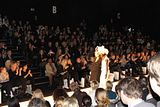 The highlight of the show was model

Alek Wek who opened and closed the show. Ms. Gockel's collection included a wide variety of jackets and skinny pants along with memorable body hugging dresses. The collection incorporated matte mixed with a little bit of shine, and structure mixed with feminine shapes. We thoroughly enjoyed her special blends of glamour and androgyny.
12:00
Visit to A.D.Deertz flagship store & interview with Wibke Deertz
Wibke's menswear collection is truly a gem in the city of Berlin. She took us around her studio and flagship store, which was spacious and minimalist in order place all the attention on the unique subtleties of her laid-back menswear clothes line.
Schumacher was given the honor of opening Berlin Fashion Week and it's not hard to see why. The incredible craftsmanship and attention to detail of the ladies behind Schumacher is truly remarkable. The theme of the winter collection, 'refined rebel', was evident in the clothes made of tweed, velvet, and chiffon in combination with leather, neoprene and metallic qualities. The luxurious and relaxed showroom was exquisitely designed and the perfect representation of the image of Schumacher – Made with Love. Not to mention, Dorothee Schumacher and her assistant, Shola, are truly wonderful and caring people, and they're our inspirations for life.


20:00
HBC Couture Designer Scouts Fashion Show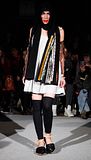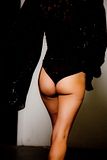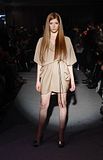 We were delighted to see A.D.Deertz's collections on the runway with other up-and-coming designers in Berlin. A total of 9 designers showed over the course of two hours – from scantily clad men to plastic masks, it was a fun runway with great music and a fabulous after party!


10:30
Schacky & Jones breakfast at Hotel de Rome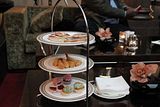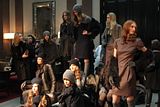 The Hotel de Rome Salon Opera Court was the perfect backdrop for the Schacky & Jones Leather and Fur presentation. While munching on pastries and sipping tea, we enjoyed the A/W 2010 collection. We noticed the earth colors such as grey, rouge noir used along with the well-fitted pencil skirts with slant pockets and bandeau dresses that were classy and modern a la fois. Lizard animal prints and stretch-leather leggings were fun additions to the overall elegant look.
12:00
Bread&Butter Fashion Tradeshow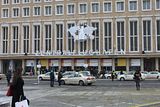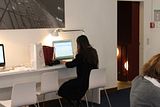 The Bread&Butter fashion tradeshow is truly the world's largest and most influential fashion trade show. Thousands of internationally renowned brands such as Diesel and Ralph Lauren met with young, up-and-coming designers to show at the Berlin Tempelhof Airpot. All types of fashion were represented with exhibit rooms dedicated to Denim, Sportswear, Street Fashion, Function Wear, and Casual Dressed Up. In addition, with the constant after parties, outrageous fashion shows, and unparalleled magazine and press lounges, we never wanted to leave.
14:30 Hausach Couture show
The Hausach Couture fashion show was entertainment at it's best. With a star-studded celebrity audience that included three of Germany's next top models, this show was one of the most highly anticipated shows of the event. Berlin's top DJ provided music for the show, and the crowd went wild for Lady GaGa's "Bad Romance".

Kilian Kerner, one of Germany's leading designers, is a mainstay at the Mercedes-Benz Berlin Fashion Week. His A/W 2010 show was breathtaking, with a catwalk made from precious stones and a live band performing music specifically written for the catwalk presentation. The two-tone zippers on jackets and trousers, increased attention to vintage fabrics, and elaborately processed garments such as a floor-length red evening gown created a simply elegant and delightful show.
The gem and centerpiece catwalk show of Fashion Week was held at the historical Friedrichstadt Palace. With nearly every major fashion company and publication including Vogue and GQ, and German elite in attendance, this event was packed with fashion's biggest names, all ready to see Michael Michalsky's designs. Although the event included Kaviar Gauche and Lala Berlin, the finale catwalk - a breathtaking geometrical maze that the models miraculously managed to walk on – belonged to Mr. Michalsky.

That about wraps up Berlin Fashion Week - we leave you with an image of Kilian Kerner mid-celebratory dance after his show.