Intern Diaries: Part 3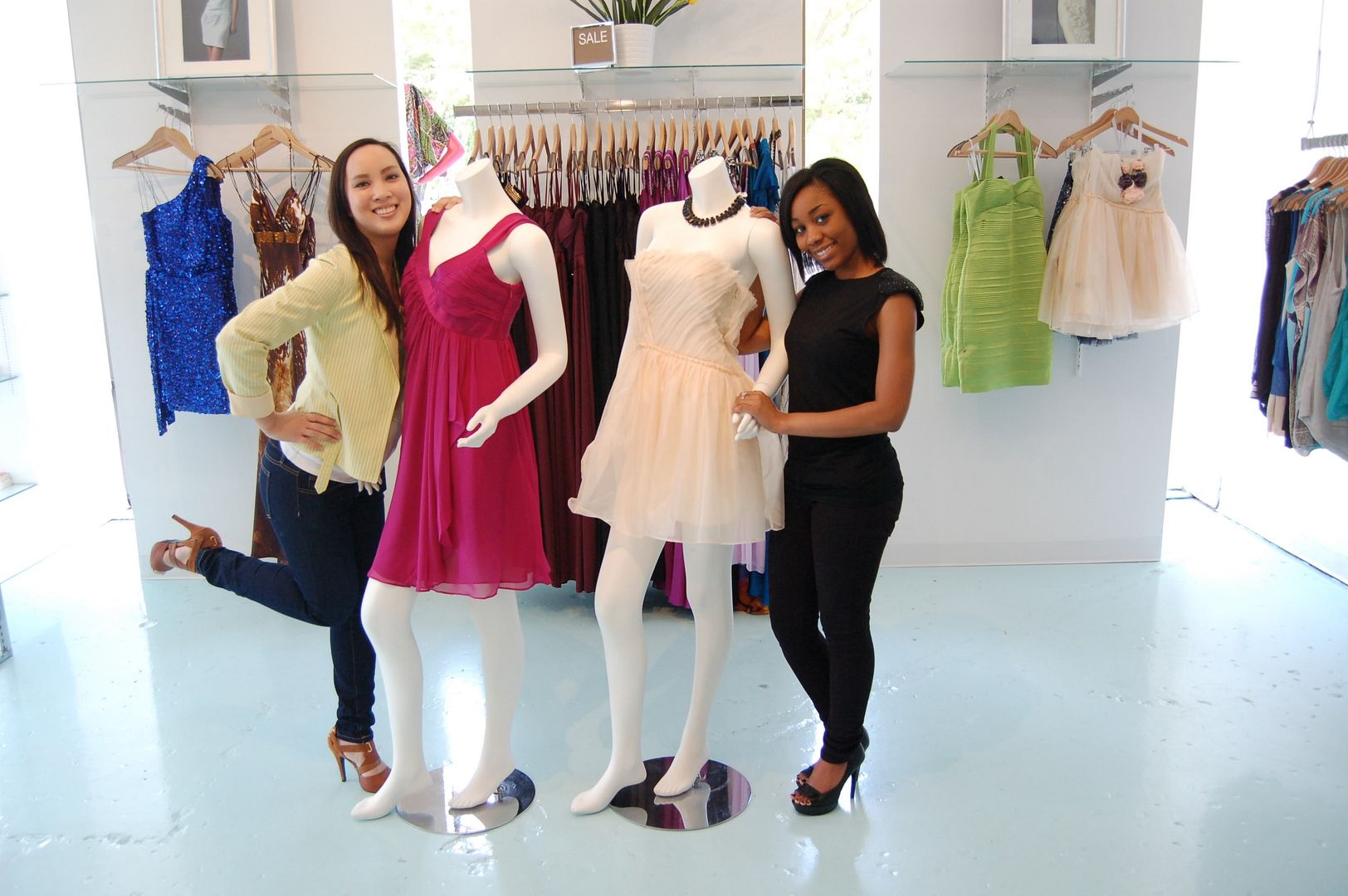 My fab intern buddies, Kathy and Shay
I've recently also been spending a lot of time at the

Lot 8 Boutqiue

in addition to working at Chloe's studio. I'll admit, I expected my job at the store to be pretty mundane - I expected to do tasks along the lines of ringing up items, greeting customers as they walk through the door, and making sure all the clothes on the racks were put away neatly. This isn't too far from the truth. However, interns get a 50% discount on everything in the store, so it's all worth it. However, I've recently discovered that all of the clothes are made for small-breasted women, and since I'm a size D bust, this seems to pose a problem. I guess I'll have to stick to buying skirts and pants.
The stock room backstage
Aside from doing clerical work, I also help a lot "backstage" at the store. I'm constantly updating the Chloe Dao website, photoshopping her most recent photoshoots, and making flyers for her upcoming shows. Chloe puts on a runway show almost every week; I have NO idea how she does it.
We're constantly working, even through our lunch breaks!

Something that I just found out about from Chloe is that October 11-15 of this year will mark the first

Audi Houston Fashion Week

!

Christian Siriano, Mark Bouwer,

and of course

Chloe

are slated to show their collections, and I'm sure some other designers as well. I'll unfortunately be in Boston at the time but gosh...the idea of Houston becoming more fashionfoward is just too unreal/exciting!!!!