Intern Diaries
: Part 1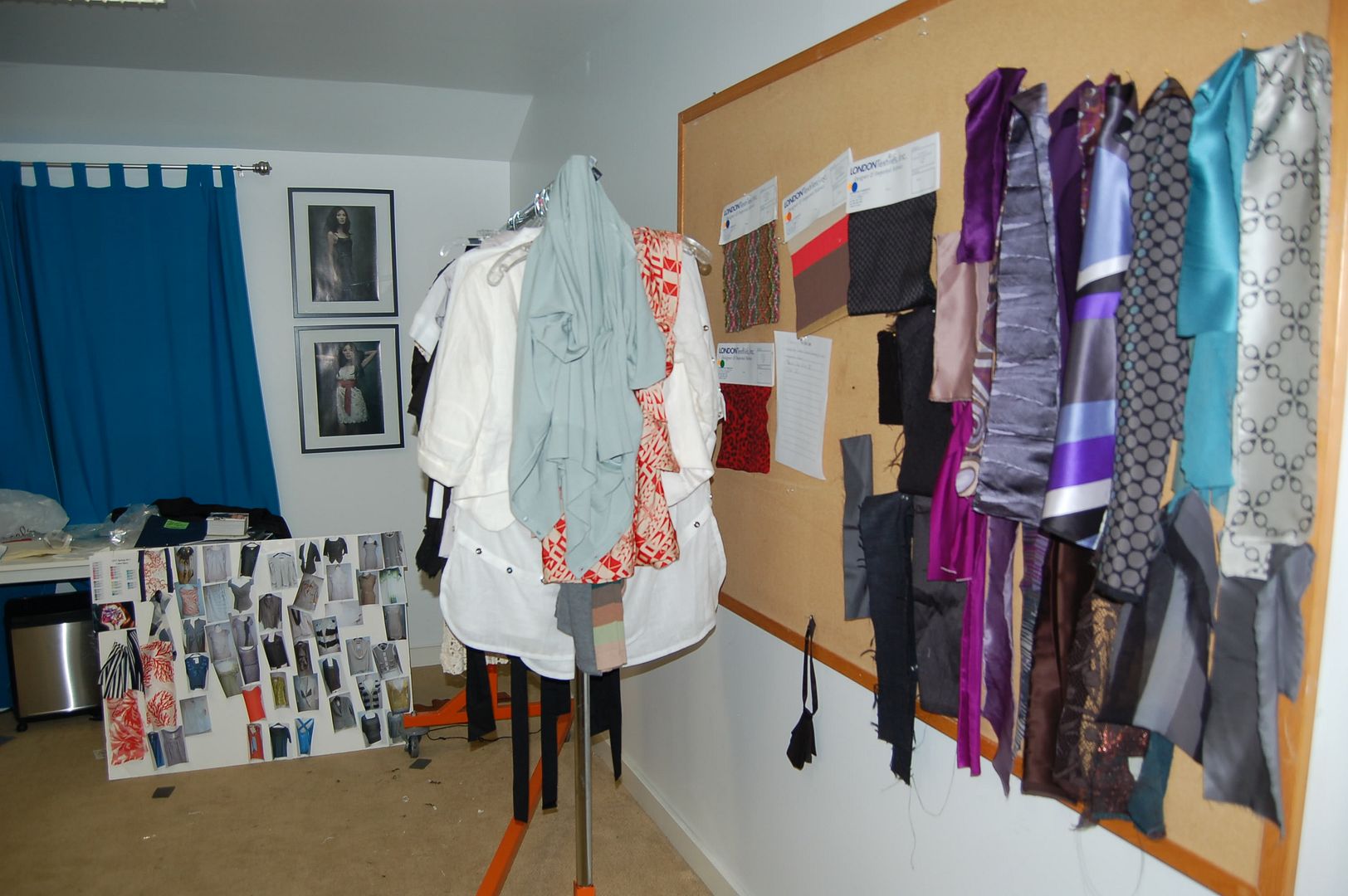 I started interning with Chloe Dao Project Runway Season 2 Winner, this past week in Houston. Chloe is actually one of my favorite contestants ever and Season 2 was, in my opinion, the best season to date. I couldn't believe my luck when I found out she was located in Houston, my hometown. The thing I love about interning with Chloe is that, unlike other bigger fashion companies/PR firms, each intern is given real objectives and projects. None of us sit around and fetch coffee or answer phone calls all day, we're always hard at work. My first project while interning with Chloe is to help launch her very own blog. I'm so excited that she's jumping onto the blogging bandwagon - it's essential in this day and age to reaching out to customers and it definitely makes the designer more memorable giving them their own voice. I'm the only Marketing/PR intern as of now - aside from helping her launch her own blog, I'm also responsible for updating her Facebook fan page, her twitter, and promoting her several lines online. The rest of the interns are design interns and they help Chloe with everything from photoshopping studio pictures to cutting and sewing whatever garment needs to be finished.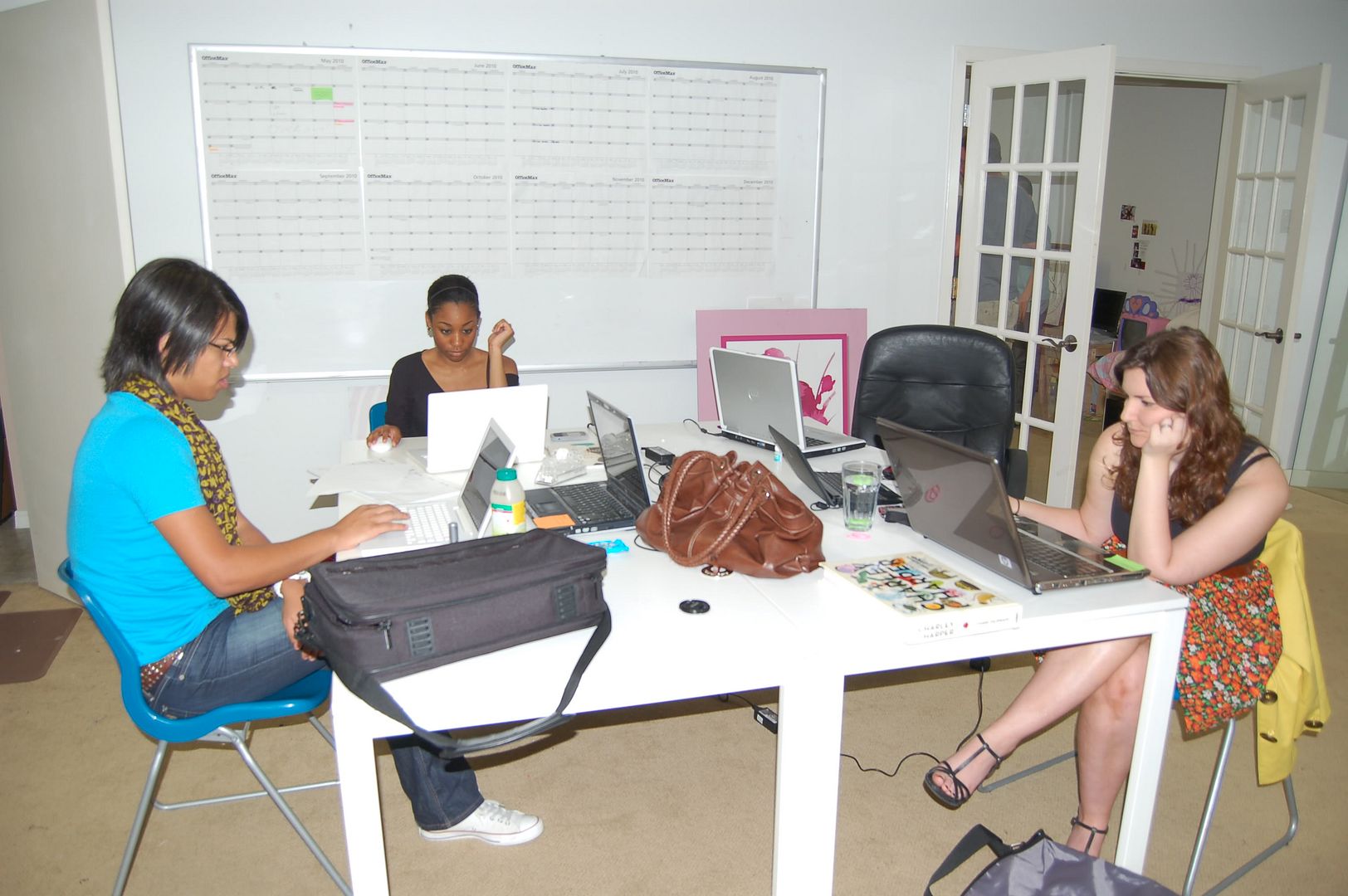 The other interns - Anthony, Shay, and Ksenia (Sasha)

Ksenia is one of the sweetest people ever. She's originally from Russia and we all call her Sasha. She and Anthony (in the fashion industry, every team needs your lovable token gay guy!) are currently graduate students at HCC for design. Shay just graduated from the University of Houstonand is my fellow Marketing/PR buddy and she works at Chloe's boutique, Lot 8.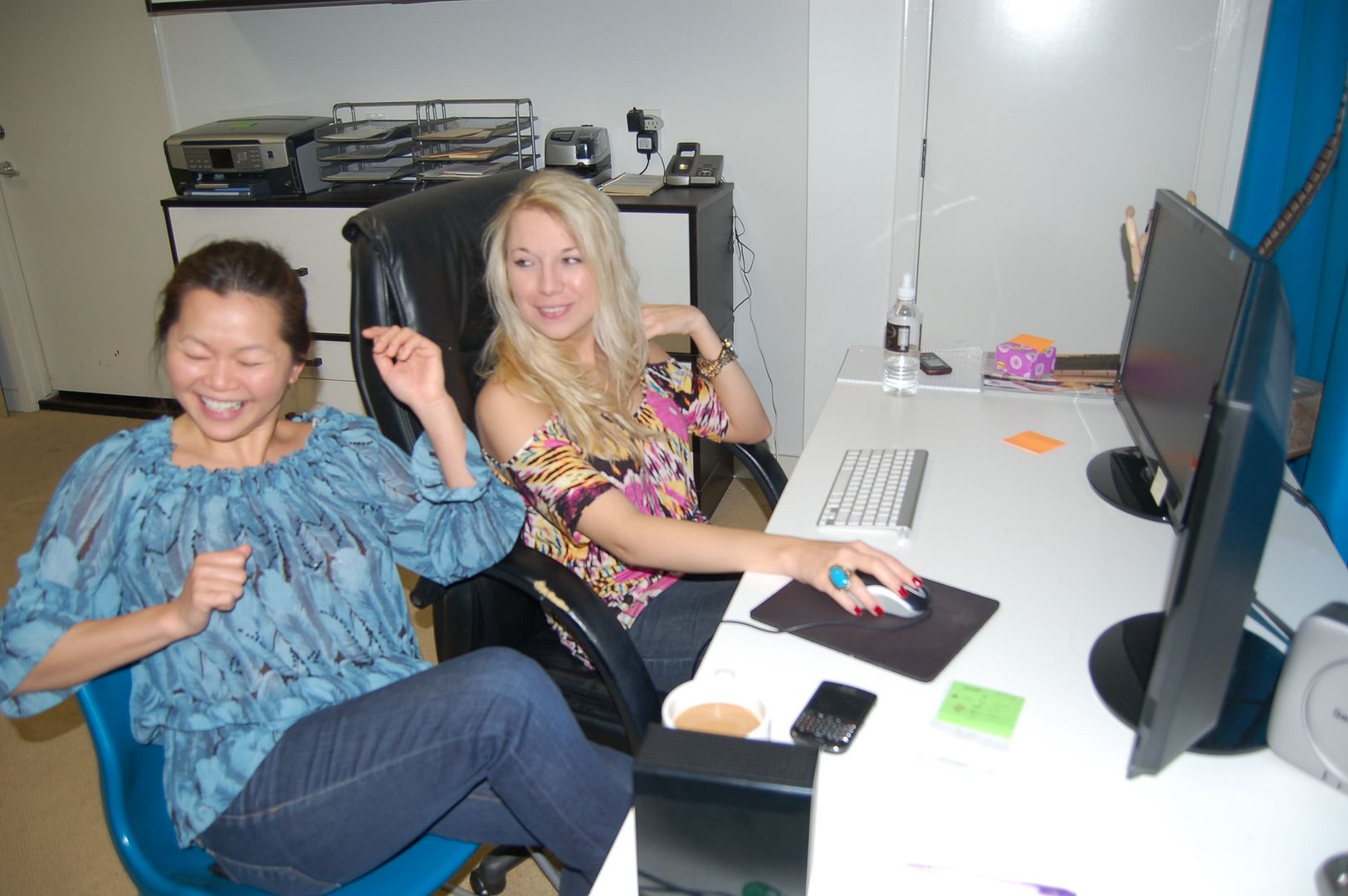 Although we're always hard at work, we share lots of laughs in the office. Chloe's actually one of the funniest and goofiest people I've ever met - despite her amazingly hectic job, she'll always find time to crack a joke, and I think her Vietnamese/Laos/Texan accent is the cutest thing ever.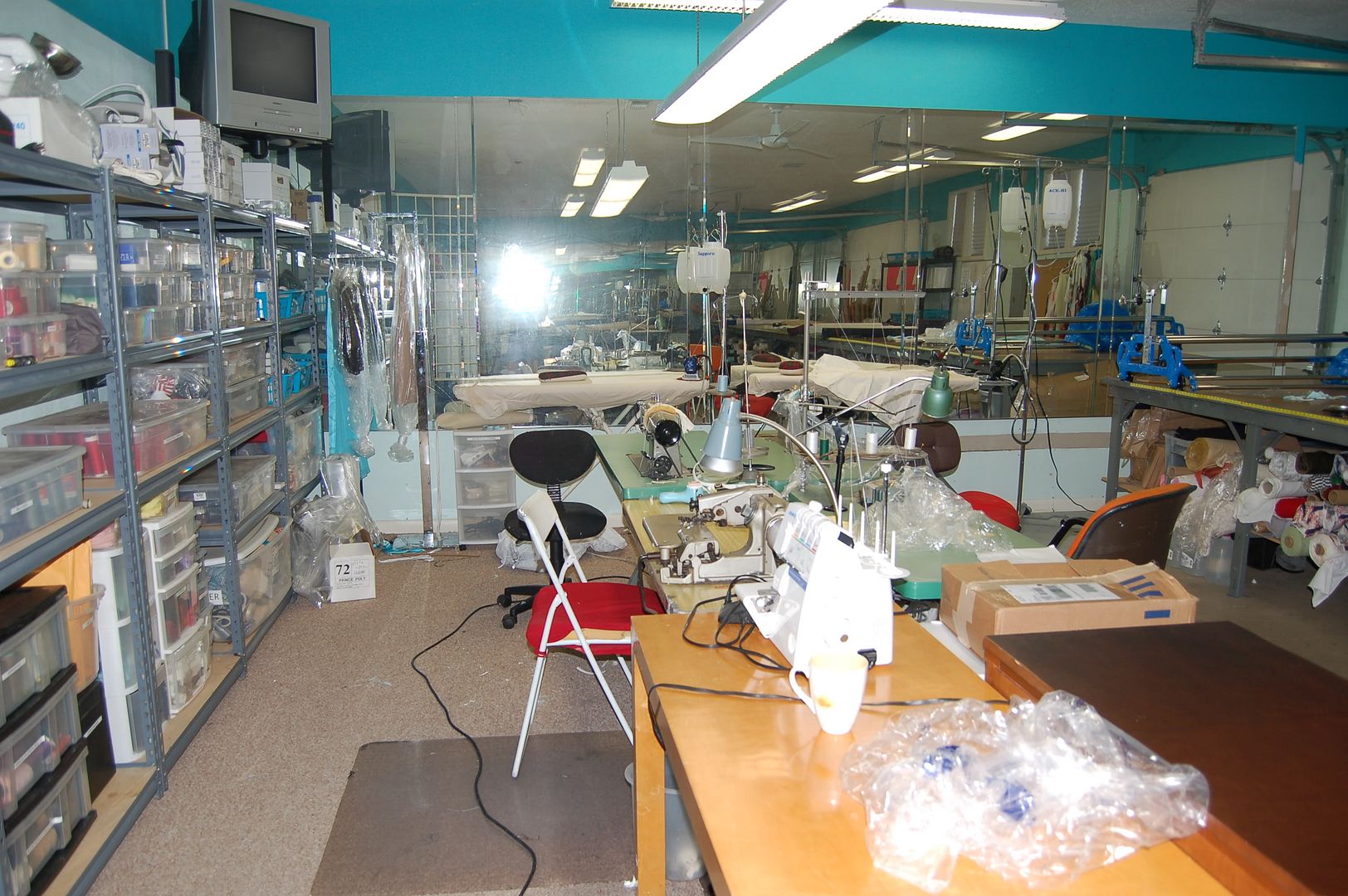 Her studio is actually located in her garage, and she sews each piece by hand with her team! Chloe often goes to bed at midnight and will wake up at 5 AM...even for a designer of her level and talent, the job is never easy and certainly not as glamorous as one may think. If you're expecting each intern to have their own cubicle a la THe Hills or The City, think again.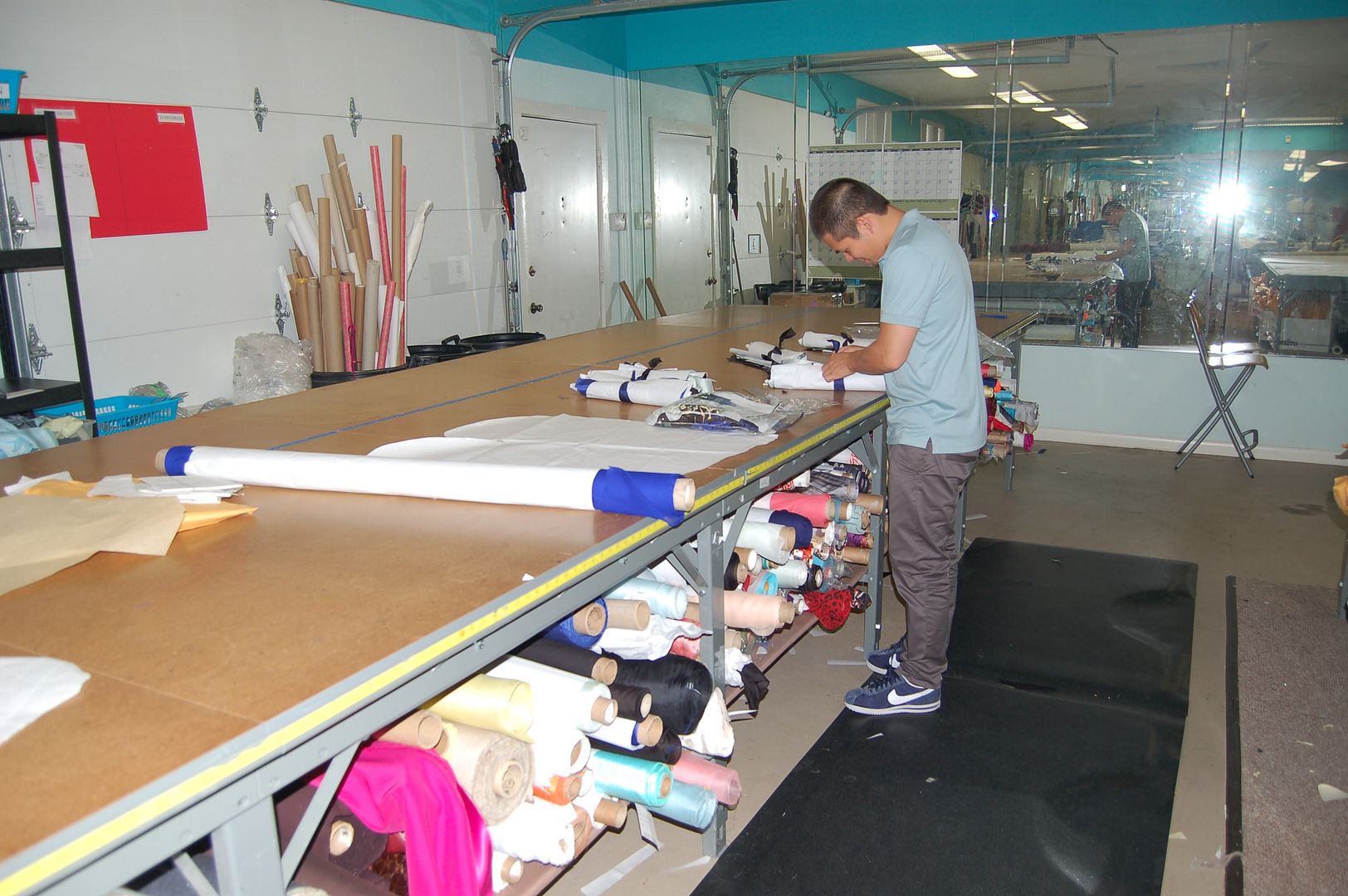 That's it for now - I'll be sure to keep you guys posted on Chloe's blog, her giveaways, and all the other craziness that goes on in her studio/Lot 8 Boutique (which I have started working at! pictures to come).