Street Style: Place Republique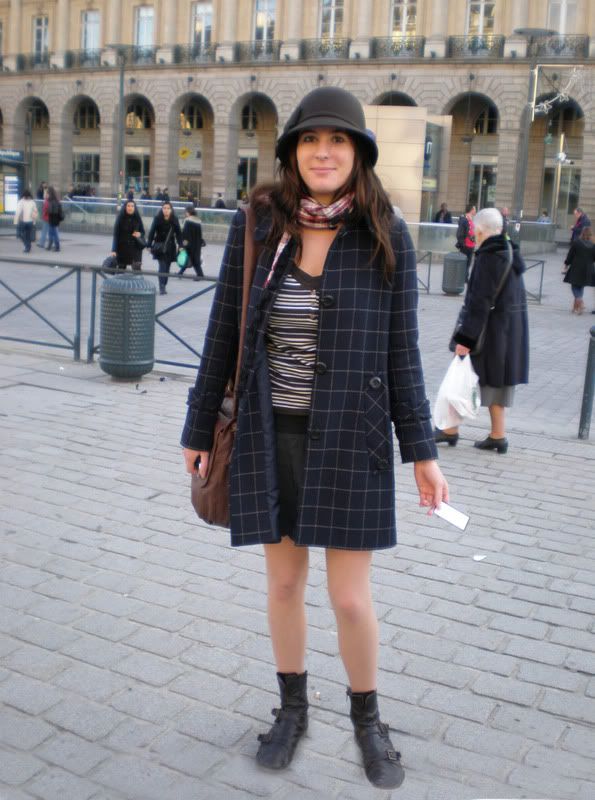 Photo : Madeline Fuhrman

Black Felted Hat
Checkered Foulard
Classic Bretange Striped Tee
Navy and Rose Plaid Coat
Rich Grey Wool Mini
Roman Gladiator Sandles
Classic Leather Satchel

First off, this look is not a normal sight in Rennes. It's rare that anyone steps out of the classic dress code of heeled cowboy boots, skinny jeans and a black double breasted coat. However, we're likin' the "par hasard" look that Marie's pulled together and wouldn't change a check on her fabulousity list for all the Alexander Wang in the world...but please....don't hold us to that and don't tell A.W. what we said.