Time Out with Shonni Enelow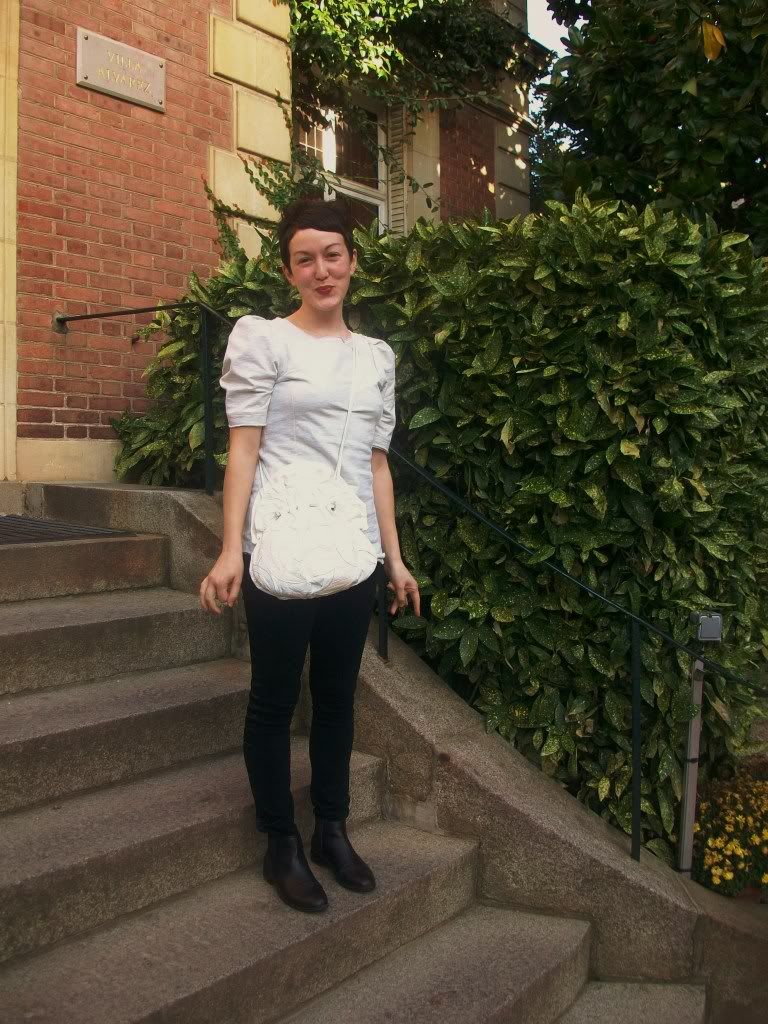 This past week we were lucky enough to have
Shonni Enelow, writer for

The New York Times Style Magazine

, drop by our school. Shonni, the daughter of our beloved English teacher, is currently pursuing a PhD at the

University

of

Pennsylvania

after spending her undergraduate years at NYU's

Tisch

School

of the Arts. She decided to stop by

Rennes

during her most recent trip to

France

, a country that she is no stranger to: she spent several months living in

France

during her high school and college years. She found some time out of her busy schedule to catch up with us, share her favorite fashion finds, and talk about how her experience in

France

has undeniably shaped her current style.




She can't live without:

A.P.C., Acne, Dries Van Noten, Vanessa Bruno, Whyred, and 3.1 Phillip Lim. For accessories and party clothes, she prefers vintage.





Self-described as:

Jean Seberg meets punk minimalism.






Don't write her off as a drama dork

: "I was an undergraduate at NYU's

Tisch

School

of the Arts, where I majored in Theater. I'm now getting a PhD at Penn in Comparative Literature.

"






Modest beginnings:

"I always loved dress-up. High school was hard because I was this kind of arty punk in a sea of prep. When I got to Tisch, I felt like I'd arrived. I wore '60s minidresses and go-go boots to class. I was surrounded by artists, and we all sort of inspired each other, aesthetically. I've toned it down a lot since then, but I'm still inspired by the louche provocation of the nouvelle vague."





All roads lead to

Paris

:

"I spent three months in

France

as a high school freshman, another month as a sophomore. Then, between college and grad school, I went back and lived in

Paris

. I spend as much time there as possible. I love speaking French; I think that language has an enormous effect on how we think and behave. French dressing tends to be understated, which I love, and less conformist than American fashion (although

New York

is definitely an exception!). I also tend to associate French fashion with my very chic aunt Patsy, who lives in

Paris

. She is precise but she always knows when to stop. She's also the one who originally took me to cut my hair off, when I was 14; I've had it boy-short pretty much ever since."