Street Style: Robson Street
Back from Vancouver. Since so many wonderful fashion bloggers such as our buddy The Starving Stylist hail from this great Canadian city, I was expecting to find great street style. Vancouver did not disappoint. This student-friendly city has a TON of ét
rangers
or foreigners, actually. I found that most of the people I asked to take a photo of were either exchange students or tourists themselves! Go figure. :P Guess goes to show that even 5 months after the Olympics have ended, Vancouver is still keepin some of that
international
flavor.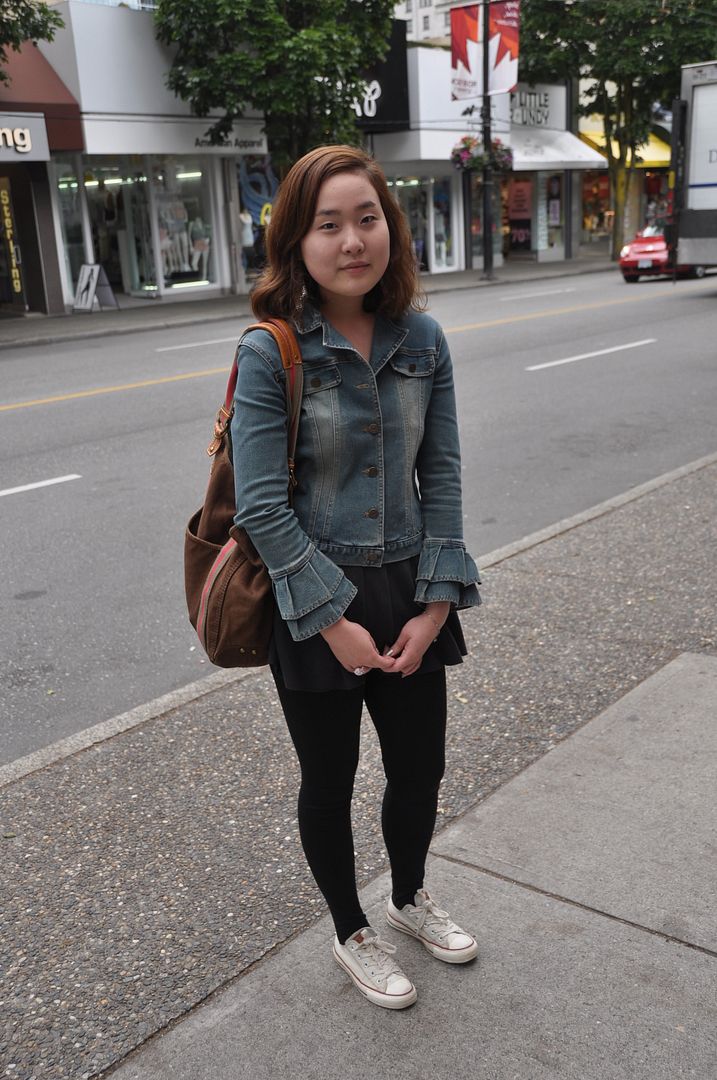 Priscilla
from Japan was the first victim of my street-style photo hunt :p I personally loved the
ruffled sleeves of her denim jacket
- gave the classic Levi's a refreshing ol' twist! Sometimes, all you need is a variation on a staple item, and BAM, your outfit is made. More street style from Vancouver to come later!