Time Out with Oscar Lima


"Look out for
OLIMA
...I'm coming for you"
Fashion designer extraordinaire Oscar Lima is making his mark in the fashion industry and he's headed your way. With the extraordinary flair of Alexander McQueen and an exquisite eye for detail and solid worksmanship, we can tell that

dressing

Lady GaGa is just the beginning of his fashion fame.
As someone we met through Brett Bailey, and knowing how much The Society likes to harass people with questions, he let us ask him about his past, present and future. Frankly, we can't wait to see where this kid goes.


Someone's a BJORK DORK ...

no offense:

"I'm extremely inspired by Bjork, I love her music, it's very hard for me to put it into words. I believe I owe credit to her for inspiring me in my designs. She can wear napkins and make it iconic. That's why my favorite fashion moment is definitely Bjork at the Oscars - she just let everyone have it. Hollywood actresses rarely push envelopes in an interesting way; I think Bjork just went there and didn't even think twice."
Bjork at the Oscars

Current Obessions:
1. The 60s - There was something so modern going on back then, it's a timeless era without a doubt.
2. Working with silk tulle, silk organza, and vinyl.
3. Listening to Deepeche Mode - Behind the Wheel

Confessions of a (gasp!) NON-Shopaholic: "I'm not much of a shopper. In fact, my favorite article of clothing is my Levis shorts I cut myself from a pair of pants - they were a staple in my summer wardrobe! I love great finds and for that I go to Luxedeville in Echo Park..They literally have everything! Mugler, vintage Givenchy etc. Instead of shopping, I love to go to Mustache Mondays, a great little club down the street from me whenever I just want to dance and hang out with friends."

Grandma Know Best: "One of my most vivid memories is going fabric shopping with my grandmother when I was little. She use to take me to all of the downtown fabric shops. We still go to this day and it's my favorite thing to do. Her wisdom is something I do not take for granted.
My love for fashion grew from my grandmother of course. Being around her, I always knew fashion was for me - I never once doubted it. I'm actually beginning to start my first complete collection, but you can say that one of my biggest beginnings was Lady GaGa wearing my Cape at the AMAs and on tour."
Famous Last Words?: "Never Dress for the Season...Dress for the Century!"
...we couldn't agree more, and as man of his words, his clothes seem to be described accurately by this phrase.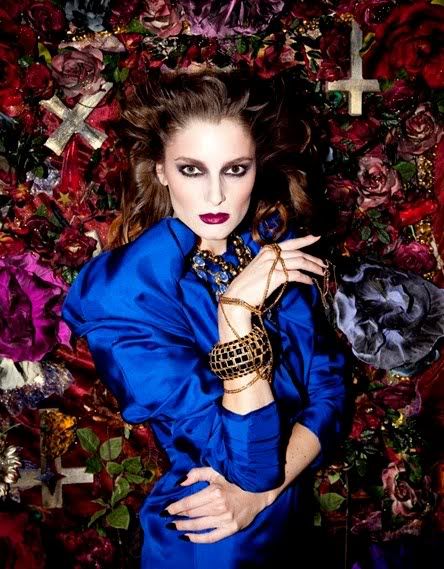 OLIMA royal blue dress in
THENEWTOUGH
. Styled by Brett Bailey. Photography by Robin Black.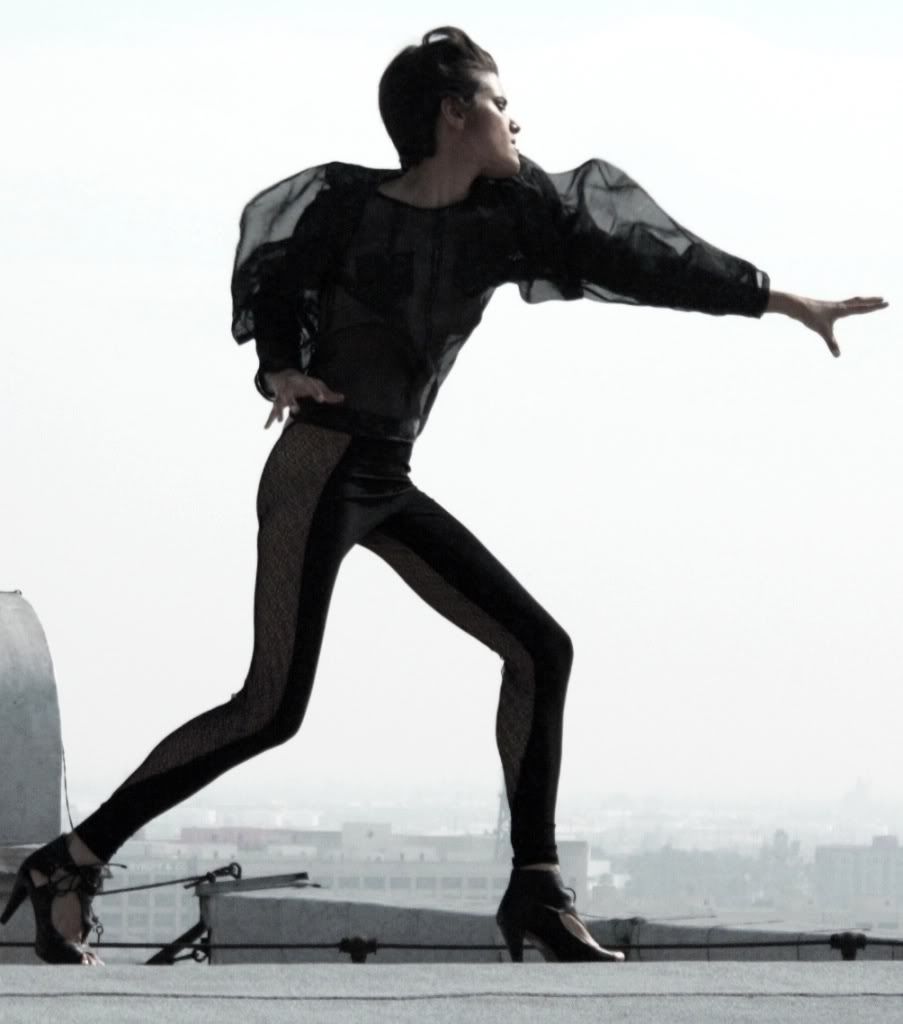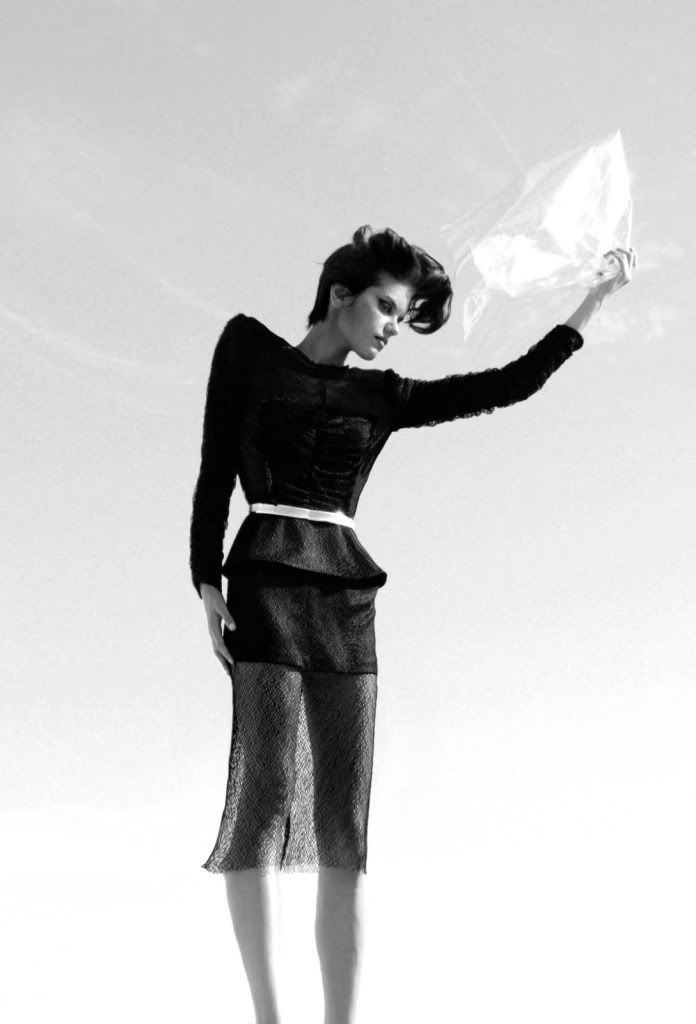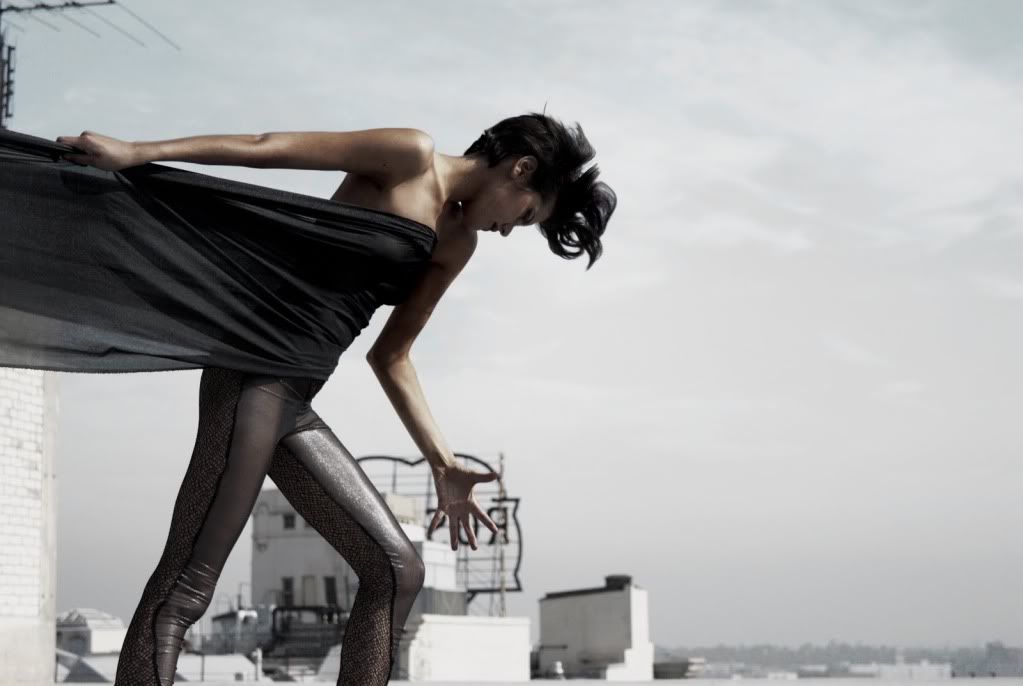 Olima Net dress w/rouched detail and peplum ,net tights,Organza Blouse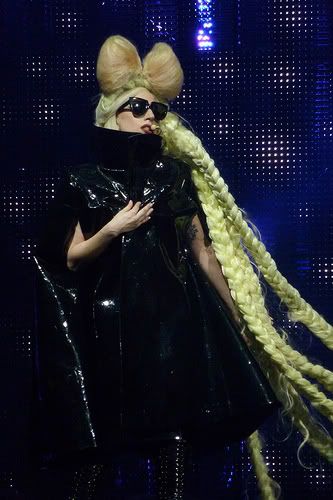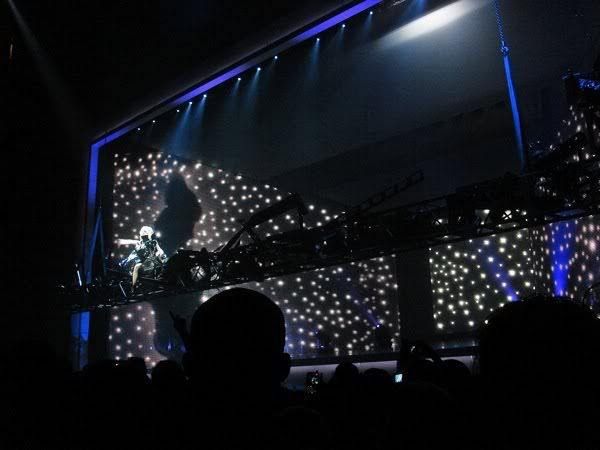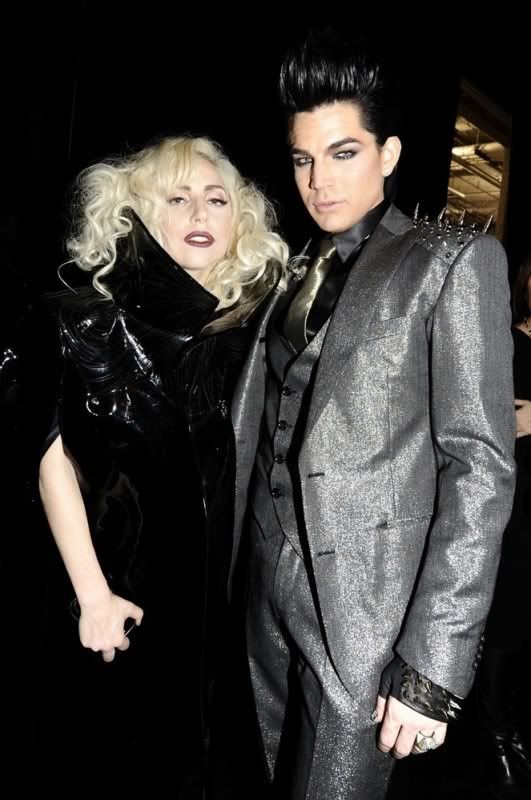 Lady Gaga in a custm OLIMA vinyl cape styled by Nicola Formichetti.
Lady GaGa in a OLIMA vinyl strip cape & St. Peter for OLIMA hair glasses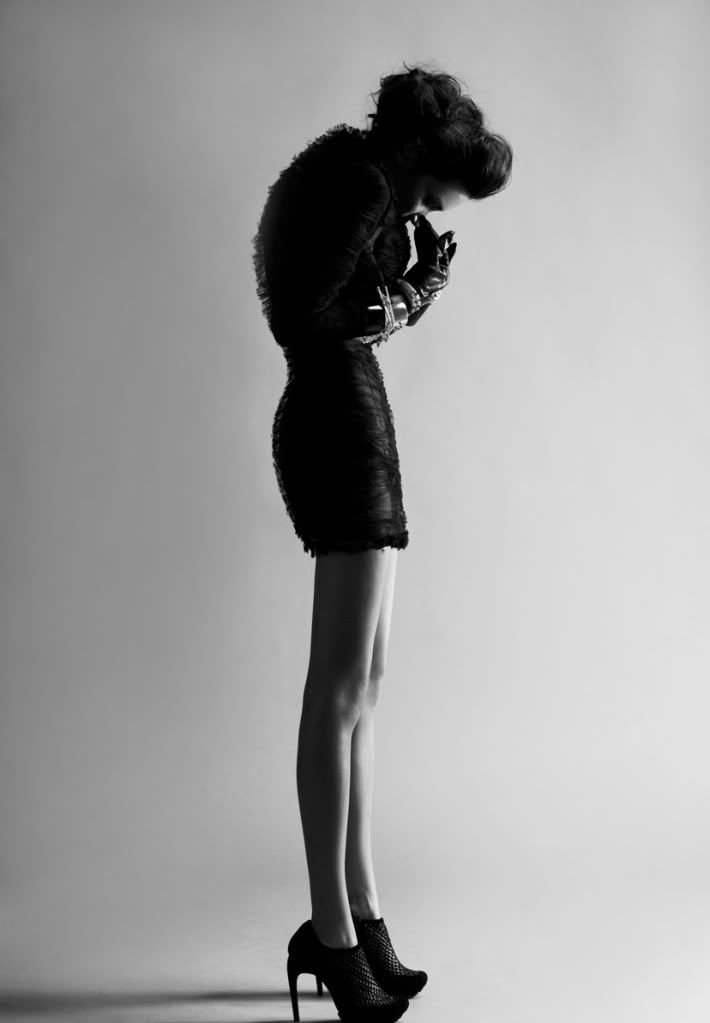 OLIMA silk tulle pleated dress w/deconstructed trim. Styled by Brett Bailey. Photography by Zoe Grossman
Considering the magic he works with tulle and vinyl, we know we'll see his name in lights sooner or later. Lusting for more? check out
http://www.olimaatelier.blogspot.com/

Live well, Dress better
Maddy