Tuesday, October 19, 2010
Street Style: Parisian Hues
We love animal print as much as the next person, but red leopard print? That's something only a Parisian could pull off. We also love how she kept the attention on the print with her nude-colored heels, a should-be staple in every woman's wardrobe. The leather bomber jacket keeps this dress appropriate for fall, and voila, there you have it - an effortlessly sexy fall ensemble.
Posted by

La Société de Mode | The Fashion Society
at 9:15 PM

Saturday, October 2, 2010
Street Style: Robson Street, Vancouver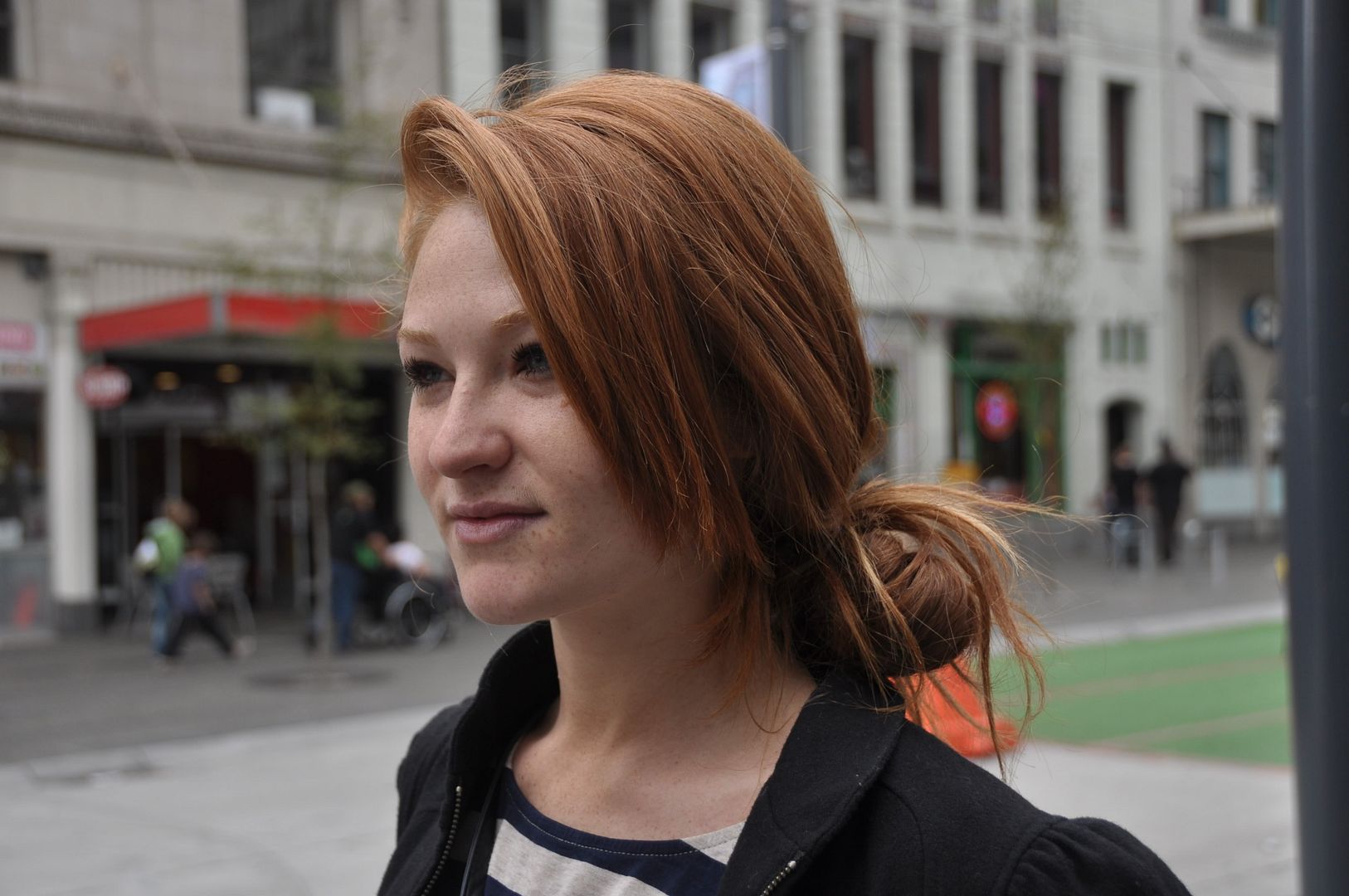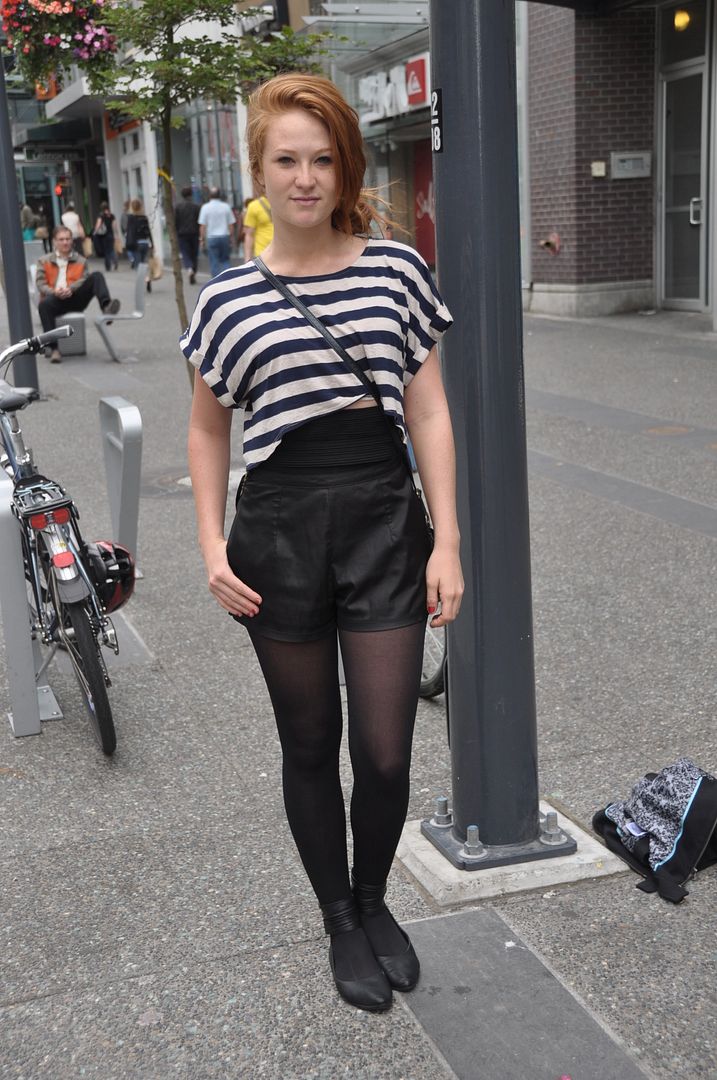 I love gingers. This Aussie caught my attention right away as I was strolling down Robson Street. Her nautical stripes, high waisted skirt, and sandals are perfect for the summer, but with the jacket and tights, the outfit immediately transforms itself into autumn chic.
Not to mention, she's absolutely beautiful.
Posted by

La Société de Mode | The Fashion Society
at 12:38 AM